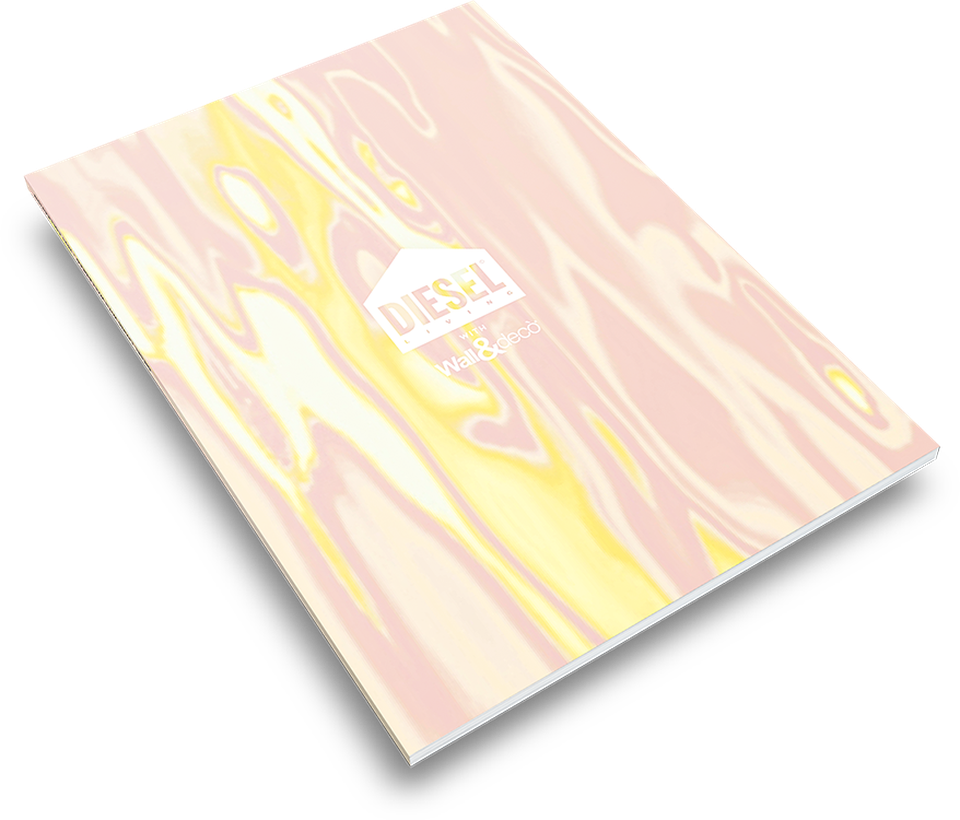 Diesel Living with Wall&Decò Sample Book
The catalogue of the new collaboration between Wall&decò and Diesel Living.
The aesthetic approach and the papermaking choices transcend the simple catalogue layout, for a book object to treasure in its own right, a trove of Wall&decò's research and unconventional approach as it engages in dialogue with Diesel.
The collector's edition catalogue also contains wallpaper samples of the 12 proposed graphics, thus contributing to a more immediate chromatic and stylistic choice.
BUY NOW